Ylem
By Mehreen Ahmed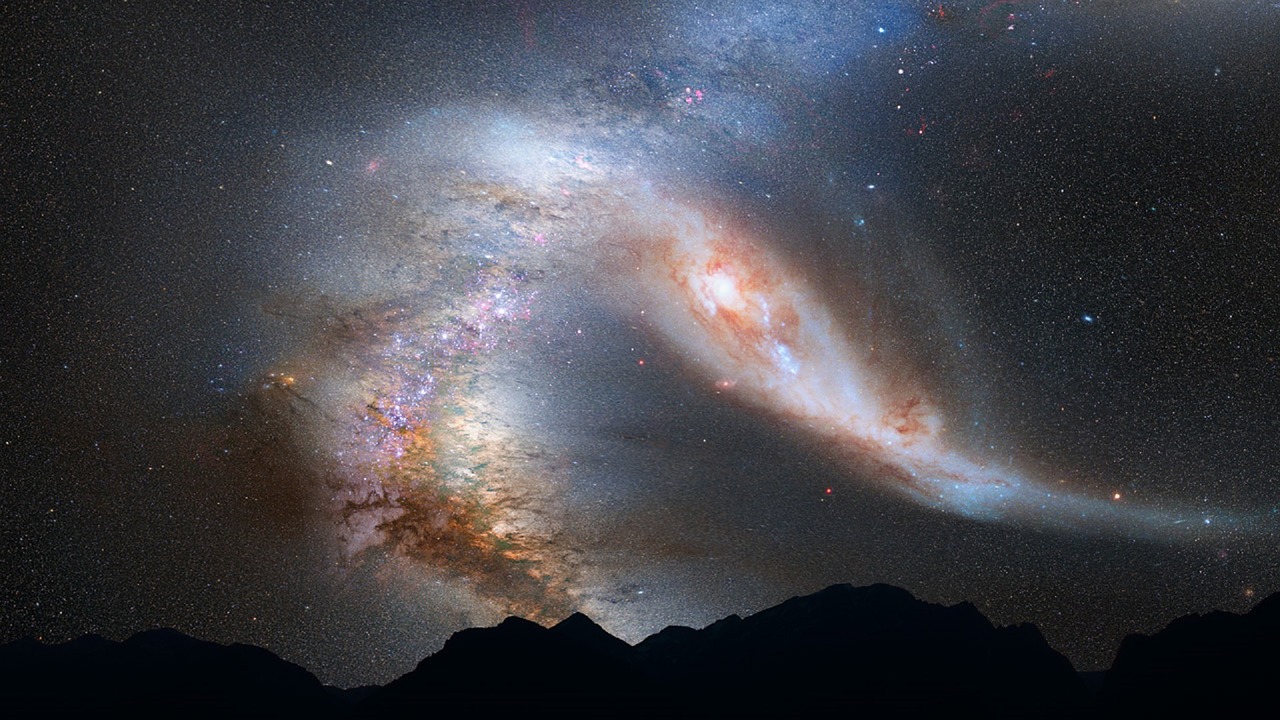 YLEM: noun: astronomy (in the Big Bang theory), the primordial matter of the universe, originally conceived as composed of neutrons at high temperature and density.
Her name was Andromeda. She swam on satin water. Lapped up in the silk, her mind was restive. Her thoughts were agile, but discrete and non-linear. Absorbed in her musings, her dreams were clear. She swam in them, out of her depths, just as well, they kept coming back. Braided in and out, oscillating, and edgy, they chased her almost, inconsequentially. These half-formed thoughts, writ on water's hem.
In the aftermath of the war, random bodies floated. Down by the stream which eucalyptus skin coated. Covered by stringy barks, pale faces were spotted. The enemy gloated; bodies were quite bloated. Marked with agony, of the swollen bodies, some eyes shut, peculiarly, some were still open. Her focus turned in a moment.
She sat next to her mother. They chatted in an oval room, mother and daughter. Her mother looked fresh and young, way back, a maiden. Andromeda was born much later.
She asked."Where have you been all this time?"
"I had been out to a conference," her mother replied.
"How did it all go?"
Her mother answered, "Very good. All was good."
"Ah, but I missed you. I really did."
Her mother smiled. Father entered the room. His handsome face was radiant, the atmosphere lightened. Mother rose to offer him her chair. But father took a stool, sturdy and bare. Father died nearly a decade, Andromeda thought, in retrospect. The room darkened. Over the water, bold and low, fluttered a lorikeet, a flying rainbow. It seemed it was going to gouge her eyes. But the sprightly bird frolicked, passed her elbow.
The neighbour, who like a father, died indeed. She went to his funeral with a wreath. Then he dropped by to meet her that night, this reverie, held her cheat tight. When she asked him, "Have you seen God?"
"No," he replied. This, a silent place. Where am I? This present moment. Vast, and void, this light space, offers no air. Did I die? Am I really dead?"
"No, God then?" she asked.
"Where is He? He hasn't come to meet me, yet," said the respondent.
"Do you miss us?" she had asked.
Tears in her dreams, she felt surreal.
"Yes, I miss your aunty," he answered, then he vaporised like a collapsed star.
A fusion of elements, hydrogen and helium, led to the birth of a cosmic star. The helium ran out. Star collapsed. He collapsed. She saw the neighbour, driving his car; through the suburbs of his choice, with his wife, whom he referred to, as aunty. The chemicals conferred. An accident occurred. He died. Of her dreams. Finite lives made of infinite gasses. Of the cosmos, of the elements, life perished. Andromeda contemplated, the stuff of life. This precious breath, did it not live outside the orbit of death? Helium, and hydrogen, oxygen, iron and zinc.
Mountain passes were rugged. She walked through the terrain. A storm picked up, she looked for a spot. She found a cave. In the dark shelter, she sat amidst litter. A lightening fell outside. That creepy light, opened her mind to shadows below. She was not alone; somebody there. In a flash, the shadow disappeared. She was out of her wits. She tried to sleep. Just when she saw some cave paintings. On the wall, they looked ancient. And they were, ancient. In a bit, she saw a little boy. A broken charcoal in his hand, he sketched stirring stories, like the fall of Troy. He lit a small fire. Lights emanating from the fire helped, this sentient boy, to see better. He drew stick figures of many shapes and sizes: tall, short, men, women and children. It was almost dark, on the rugged wall, shape of the boy silhouetted in the moonlight. Floodlights in the dark cave, paintings of tall tales, some washed up partly in the rain. Segment of a story, like this painting of an alley, people walked through with missing hands or hair. Many even defaced, in the falling rain. Colours ran down the leaves of trees, and turned them into lighter shades of green. Pure paintings filled the dingy walls, and onto the floor, some scribbles crawled.
Gallows hung without much peruse. Kings devised a horrendous ruse. Spilled blood into the soil to infuse. Children sacrificed, for fertility of the soils, far better use. Heavy harvest at stake, people kept quiet, no one to refuse. Little boys to be taken, gods to be appeased. Telltale signs of ominous days. The King's men marched, and dragged the boy away. Off to the gallows. Off with his head. The artist, little boy, broken into shreds. In white loincloth, wrapped around his waist, the boy's gaping horror, clouded his face. His small hands trembled. She looked through a portal. Tears, and cries of the innocent sacrifice. No one took pity at the bloody altar. Wounds remained unaltered. Cosmic parameter, a stern factor.
Flashbacks played wistful memories; she lay on a beach a mere bystander. A silent witness to the many silken dreams, lovers entwined a beautiful beginning. Sunken sands, in waxed moonlight. Of the mandala, an ephemera, imperfect finale of the drama; done and redone until time had spoken, given up on the beach, a part of resurrection. In the hours all became sand, quintessentially minuscule, and indestructible. In the heart of it, each wave flow, atom of H2O.
Over those swelling waves, she boarded a pirate ship. And saw a thousand vessels, a war imminent. On the horizon, a ship appeared like a phantom. A skeleton of a ship, spectacularly luminous, shone in the lantern. There was a gunshot fire. She was hit. Oh! It hurt! She was hurt. She felt the pain of the gunshot. But she lived. She saw ships pass by, while her own cruised towards the nearest beach; sea-gulls, scoured the skies. Sands, the most wondrous, where monks built palaces, and played Kings and Queens. Of a greater imagination, ruled by them, the three Moirae sisters. Monks made mandalas, painstakingly intricate, human history and destiny pleached. Giant pyramids erected with care, and the Taj-Mahal, The great Ozymandias. The King of Kings, his life-sized statue pitched on the beach. Immortalized in the scroll, the statue awash, the mandala destroyed, flattened to the ground.
The hollow sand; into the sand, she buried her legs deep to the waist. A hybrid formed of part sand and part flesh. At its best, a mermaid tail; she lay half covered under the clay. High on her imagination, her dreams displayed, decrepit old castles', windows' deep splays. Such was the beach, on the edge of which, the tireless seas creased. Where romantics rode unicorns, nomads wild horses, Homer, churned verses, now deplete.
Time's most valued, gift offerings to gods, watched this once how their altars burnt? Stars burnt out. The sun burnt. This gleaming altar made out of gold; plush gold clouds, nestled the thrones. A toy boat marooned, on gold-plaited sheet, uncertain of directions, an aluminium plate; hot liquid gold, poured into the mould, this sea basin, replete to the brim. Gods' own altar, never to erode, shimmering and sure, until pilgrims came home.
Andromeda swam, a big hand bagged a snake. There was a man though towards dawn. He told her this, expressed a wish that he wanted to leave, to be born again.
"Born again?" she asked.
"Yes, that is possible," he said.
"Impossible. Because in order for you to remain what you're, you need genes from both parents."
"It is possible, though," the man said.
"What about your wife?"
"What about her?"
"Does she have a say in any of this?" she asked.
"Probably not."
The wife loomed. But she didn't seem to mind. She heard his desire. So, she did not hinder.
On a fevered night, in one short month, the man left for a forest, of illuminated fireflies. The blue forest sparkled, a pathway was strewn, with sprinklings of fire ubiquitously flown. Around tall trees and slim short bushes, he walked alone through a lucid forest. A forest transformed into a conduit, this hermit of a man, roamed its bended unit. Reincarnation on his mind, soul in another body, stars in the sky, twinkled a smile.
Here she was, with this lady in white, appeared in her dream, that's how it transpired. Some syringes in her hand, wet lips in betel juices, glowing with health, she stood at her bed. Holding them out, those long syringes, she knocked into her some worldly senses.
"Your mother's injections."
"What?"
The lady vanished. Her mother had run out of insulin and was on the brink of a disaster. The lady had come to tell her this, to ask her if, she could get her some insulin. Andromeda's grandmother, this dear lady, kind and Godly, rests now sadly. The silken waters blanketed her skin. Her swimming undeterred, held her by a spell. This undying chemical, once produced within her organ, the failing pancreas, now injected for survival.
"I've come to say goodbye," it seemed he taunted. She looked at her brother, then understood his intent. Upon waking, she found to be true, that this saintly priest had passed away too. This dreamland, not entirely unreal, of sense perceptions, a world parallel. Sights sounds and smell, shaped up to be real, pain compounded a curious blend.
Disjointed thoughts came to pass. Mesmerising chimera seeped. Tantalising glimpse, of enormous replica, as shaded entity. Who's to know, what's with the truth, this wakeful life of actuality? A dream within a dream; doll within a doll, within a doll, the picture awry, always off limit. That cave painting in the rain, defaced people walked up the streets, the greens washed off. Waters dribbled over, of a partial reality, conceived by this artist in utter antipathy.
Such fragmented cognisance, manifold layered dream, alluded to allegory of the cave theme. Half a dream, a broken thought, the unfinished story, manifested to Plato's shadow reality. This palpable existence, transcended truth, hinged on puppeteers beyond familiar scope. Answered with certitude, flung within the stars, lay a larger image, the fate of the universe. The long and short of it, dismantle the stars, dismantle Leda, a sense of foreboding descended Andromeda. For, "It is the stars, The stars alone, that govern our condition," Shakespeare foretold.
Go Be
By Gerald Marchewka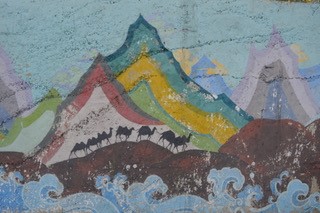 Go be, mongolian, chinese bedouin, forged passport, near, erlian hotel, smooth, silk, thai, north, wind blow, siberian, husky, lead, frozen, grain, sand, buck, searching, comfort, uttarakhand, pradesh, pakistan, camelback road, alternate sikh, preaching, goodness, valour, guru nanak, children, cashmere, fur, trade, big horn, zapatos, khovsgol, yak, roaring, hooves, muscular, plain, baikal, dream, cardboard berth, night, time, scream, ulaanbaatar, nazi punks, waiting, von sternberg, buddha, lama, temple, chapel, mosque, tomato, open, door conductor, borderline, security, spanish, inquisition, bagbandi, batulgaa, grand piano, design, oyuni orgoo, college, university, hindi, institute, ashram school, geek, custom, ritual, fried potato, shady side, slim pickens, summer camp, fatty acid, pittsburgh, doctrine, duquesne whistle, snowing, allegheny, penn state, rain, summer, spring, autumn, kashmere, wrecking ball, cold, colonial style, agreement, canceled currency, rubble, dollar, dong, tugrug, lira, prime minister, modi, flog, walking stick, silver, gold, pasta, paste, bad nutrition, false enemy, armageddon, glandular, thyroid, disease, muslim, retribution, yusuf, islam, himalayan retreat, bayangol, busboy, worship, khublai, yuan dynasty, bogd, khan, von sternberg, olive branch, axe, zion mountain, red stripe, beer, lyin, purple haze, killing floor, stolkholm, sweden, pollution, chingeltei district, inebriated, obnoxious, drunk, raises, fists, flat, iron, weathered skin, wrinkle, swastika, dripping eye, bust, dustbin, hidden cask, fuel tax, turban, dichotomy, oxymoron, misdeed, contradiction, mirror, maze, minor ploy, extort, intimidate, uyu tolgoi, transport, mine, dig, exploit, choke, gag, grin, coal, copper, iron, natural, resources, sad settlement, ger, yurt, frame, ulan ude, buriad, ram, sacred dune, gobi, trade, ovoo, shaman, bald eagle, religious cult, hohot city, blue sky, ice sculpture, russian, workers, french, uranium, butterscotch, pacific rim, canadian, yukon, ivanhoe, crime, lapland, converter, harbin, lenovo computer, tuvaa, tsuivan, buuz, dumpling, rod, flock, common denominator, shorloq, khorhog, uvs aimag, hot rock, digit counter, cashier, ice skate, blade, domineer, sharpen, guest house, thunderbird, pizza, stock prices, fall, phnom penh, father, frontier, barren landscape, kaleidoscope eyes, cactus, shootout, tequilla, telescope, snake, slide, rattle, reindeer herder, hum, petr, happy, folksong, blew, anderson, christian, greenland, hans, green zone, folkdance, plaid skirt, pleated, thigh, schoolgirl, taboo, mumbai, paratha, naan, nun, catholic, convent, saint, herman hesse, blind skin, rudyard kipling, slur, shimla, siddhartha, kim, clan, scorpion, pearl, grass, fisherman, abound, narcissus, goldmund, irish orphan, cold war, espionage, black forest, unrest, resist, vulture, springtime shangrila, chalet, bolshoi, tight, risk, peyote, morning star, xing, sukhbaatar square, choibalsan, round, stalin, frame, drowning, broken, fragment, obscure, fraction, long division, hard divisive hillock, renchin poetry, arid land, blackbird, desolate, winter island, girl, nuhaizi contraband, locals, speak, disparate, hakka language, yuanzuming, uighur, xinjiang, ghost, town, freetown, mausoleum, kruschev red, ressurection, jiang jinguo drift, kejaren, department store, kinmen, stones, javelin throw, lute, pipa, accordian banjo, erhu, morin khur, plate, set up, shakedown, forgiveness, fujian province, northbeach, stomping ground, weed, rot, train, grow, flow, diane di prima, ruth bennedict, lucien freud, francis boaz, merlin malinowski, outdated, monongehela glow, mahalia jackson, manicured feet, sweet surrender, forbes avenue scholar, carnegie melon contingency program, pygmalion sunset, low residency, naropa, bust, head, bra, trail, track, cattamaran, phil lesh, bob weir, sleeping pagoda, leap, jump, placid blouse, new beginnings, rational tack, pointed, waiting, newfound, independence, exhiliration, emancipation, mature, learning, faded sheep, wolf pack, ecstacy, forgotten call, independence, saliva, cornucopia, abundance, kansas city, miraculous recovery, self worth, carl rogers, client, centered therapy, abraham maslowe, hierarchy, egyptian, chloroform, basic, human need.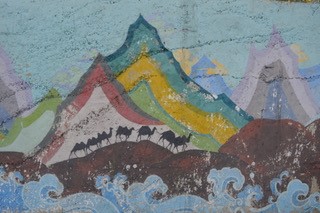 Tiny speck, strong mortality, uneventful, woeful, human death, celibate sitting, green, room, spinach, left over, women, sad, advances, meaningless, fate, myth, sisyphus, religious, fallout, crumbs, pieces, touch, dab, space, proton, neutron, adam, undefinable units, garden, vegetables, fragrant fruit, produce, sausurrean, semiotics, breakdown, heidegger, ontological weight, sold grimace, lovely, pachyderm, turtle, weimar republic, patrick buchanan, desert, ranch, london, jack, get up, hired horse, mare's fermented, milk, strange odor, talk, talk english, mongol, trevor, charles taylor, wandering, labor, mobuto sese seko, dorchester, farm hand, flinch, rabinnical, food preparation, ingredients, preparation, german cannon, blueberry yogurt, ipswich cape, icabod crane, headless, horseman, ghostly, naadam, sagely, hun, predicament, west broadway theater, sumo, wrestling, manly game, fleshy, cheek attire, tailor, irish spring, stitches, brass knuckles, corrupted, gut, merrinate, come, viscous, synergy, airag, cheddar, cheese, fruit, chaucer, plate, green tea, canteberry, tales, tempest, geomancy, feng shui, hieroglyphics, noontime sun, frigid pun, lazy iguana, nude, deer, silent periphery, backpack rent, rage, predicament, slate, westminster, abbey, onion, songino, sausage, prime rib, caviar, apple juice, grotesque, intoxicated, tasteless, wiener, skinless bone, alamode, strip search, montgomery, appendectomy, sedentary, lifestyle, roy wood, move, across, electric lady land, beef, package, momentary, cut, ceaseless, slice, butcher, string, fiddle, lancelot, taken down, corridor, infinite, incarnation, big bang, wharf, explosive theory, sea, bunk, lower, deck, commraderie, bacon, loose leaf, beacon, vermont, pancake, burned, shaken, one room, tenament, bronx, new york, city, chen, mistaken, western, civilization, prejudice, infintesimal, alumni, counting, shattered, glass, regression, obtuse, opaque, granular, shape, agenda, fading, phenomena, material, evidence, metaphysical, host, debate, parasite, communion, taken aback, christopher hitchens, mildew, cobwebs, streaming, listening, rainbow, moonbeam, barely, detectable, spider acts, fire breathing, ants, infection, unknown entity, incorporeal, substratum, animus, anima, spiritual, underpants, broken heart, three ring, circus, dim, light, charles, wong, service station, interior decorating, advanced, upholstery, household items, industrial waste, cherenobyl, environmental degradation, conifer sledge, indigenous, herder, cancer, cell, wholesale anemia, blood, bank, phlegm, iron lung, butterfly, aquatic escapade, daydream, oasis, binary fission, mitochondria, military invasion, internet, passing swords, misguided tourist, scrambling, stageless grief, dark pearl, habitat, parisian, fondling, illusory fish, muskellunge, forward, swimming, inescapable alps, nepalese sherpa, inestimable altitude, imaginary slope, rectilinear, hiroshima, high school, geometry, daxue, rujiao, tu weiming, lawrence, ferlinghetti, mongolian bling, esl, aptitude, learning, syntax, present tense, noam chomsky, west philadelphia, nuclear physics, comparative adjective, teeter, taughter, linguistics, seesaw department, hoping, groping, present simple continuous, needless skullduggery, archaeological find, excavate tomb, fearless abyss, universal grammar, surrounding, magnum force, apple pie, symphony, boston pops, fatherhood, crust, semantics, legal matter, statutory rape, constitutional amendment, low class redneck, fight back, bear arms, stoneybrook, first day, yi tian, school supplies, tremendous rabbit, happening, shotgun, occurance, place, palace, bolshevik revolution, private shooting range, beverly hill, clampet, jethro, granny, paw, mr. mooney, jane goodall, exclusive parts, ellie mae, personal, personna, double entendre, grapefruit, watermelon, martin block, ethology, muskrat love, comparative literature, country bumpkin, stuttgardt, carpark, winnebago, jets, captive, non-entity, lost, shipwrecked, weather, getting rough, morticia, fantasy, huan xiang, three hour tour, subway, sandwich, lettuce, special sauce, tuna, zagas, herring, steely dan, music, flip out, dave papazian, ivy exum, brian roman, kenny cogan, sinbin, darling, two-minute penalty, blameless word, injectory course, inflammatory voice, heedless mastadon, wooly mammoth, subversive text, grambling, football, n.c.a.a., debate team, colin kaepernick, wounded knee.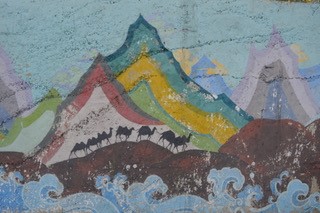 Relief weck, ham, beef, rye, bukowski, hard drinking, angelino, uncountable, suppository seed, atop, kindling wood, hot cross bun, bundling, bluffing, mail cart, croissant, glove compartment, butter, rich madonna, best western, hopeless routine, bad proficiency, bad, grammar, numerous spelling errors, bloody, stool, fly ointment, flint michigan need, insatiable desire, gaoliang, mickey rourke, beaten down, scrounge, low down, hollywood boulevard, flea infested, bar, dangerous driving, busy signal, monotonous tone, clear sky, tenger, memorandum, hemorrhaging, giving up, granular surface, corso, bomb, industrial strenghth, mr. clean, pernicious raid, bedbug lobotomy, qieduan shu, unstopable roach, marijuanna stub, crawling, indelible, ear drum, gu, calling, lew welch, don drysdale, philip whalen, proverbial quest, running cold, burrito, hot sauce, incomprehensible remarks, newt gingrich, paleolithic, art, unstoppable sound, john mc laughlin, cave wall, etching, horse, ma, tiger, hu, pig, zhu, empathic seedling, reverent, understanding, power, fire, earth, wind, feng, scapular reading, sequestered lines, monster face, lian, dragon breathing, deeper, railway travel, frigid spark, glowing head, siberian monastery, near mongolian border, mahavishnu orchestra, slight, owl, shar shuuvu, reverberating, hammock, sunday, morning swing, slide, irreversible, habit, resin, alice coltrane, john, immitating master, let down, feeble station, open wide, early sunrise, shake tremor, crossing, crucifix, shizijia, syllabus, music appreciation, one hundred and one, stringed instruments, blonde dalmations, bright clothing, pointed hats, love letters, cambridge meeting, lao zi, meng zi, eguan dao, chinese, government repression, mongolian, cartwheel spinning, roving mask, laughing, joking, cool images, knowing, culture, wisdom, insight, earth tone, color, tanka, painting, historical blend, human heart, tobacco, farm, snuff, garment, scarf, vodka, road, path, russian distillery, alcohol, drunk, compassion, missing finger, beggar, japanese, hitman, herbert hunke, bland, priest, yakuza, fm, radio, burning torch, falun gong, joanne worley, arte shaw, richard pryor, lollapalooza, epic tale, eskimo, whale, blubber, beiring strait, innuit, iron, leather, ceramic, wood, hello, hello, again, ling, ling, dong, sweet, heart, doo wop, be bop, sharp, stoic form, true love, wxyz, abc, jujan wonder, think, speculate, reflect, blunder, serious business, imported, link, geometric grid, academic quarter, artifacts, patches, muted, stain, black earth, green, field, battered, creaky, door, knob, impudent, nurse, ambient, cloud, bright red, lullaby, gobi bear, goitered gazelle, viper, jerboa, cliff dream, low pressure, drop, uncertain, creatures, rugged, rough, jagged, neck, giraffe, nape, cover, nerve, muzzle, dog, history, inspection, favor, token, cardiac, rodent, coniculus, lapin, mud, lagomorph, treason, capon, counter, intelligence, soviet film, custom, agent, massive, pre-emptive strike, nimmitz, gobi ibex, mongolian wild ass, ogzog, strum, pluck, twang, pick, marbled polecat, generation, kind factory, gangster, feitu, thug, bandit, deeremchin, crook, organized crime, motive, forehead, nose, struggle, form, fundament, jacksy, energy wealth, oil, gas, standard, barrel, shape, tight slippage, slow down, haunch, maximus, reindeer, lip, fire bawl, flame thrower, bungle, foul up, free, ziyou, bird crevice, gaffe, rift, chink, fissure, sink, jivekh, plunge, slump, cry, troubled mind, xinshen, bridge, bartholomew, blue beard, acta, flense, crust, primordial, seascape, sanctorum, master, race, cony, no e, island, ring, bogj, around, index, strip, tiaozha, band piece, fragrant, bath house, sordid, ancillary scene, scrub, scrape, shave, khush, hexagon, pentagram, lustrum, limerick, banality, corruption, nestorian, christianity, court poets, painters, huajia, ideology, uzel surtal, love, ai, force, moral, virtue, ariun juram, catherine, dances, balls, qiu, capture, king, saint jerome, konkan coast, polymius, peter, arsacid dynasty, daris, lipari, skull, walls, downhill, vermin, golden legend, crucified upside, down, doosh, incomprehension, revulsion, jesuit, monarchy, crawling lousy, leach, parasite, ji shegwu, wedge, hammer, treacherous, savage, zerlig, amitan, soba, albanopolis, tanner, pijiang leatherworker, tailor, zakhialga, damien hirst, body world, utopia, atlantis, meister brau, francis bacon.
Discerning Friends
By Thomas Elson

Bierley knew …
Monday morning at the tail end of the worst storm of 1982, and Daniel J. Bierley III, sole surviving family member of a third-generation law firm founded by his grandfather in 1913, rushed past the usual flock of courthouse waddlers, ran up the two flights, through the open double oak doors, and into the courtroom – the docket that morning was set-aside for criminal pleas.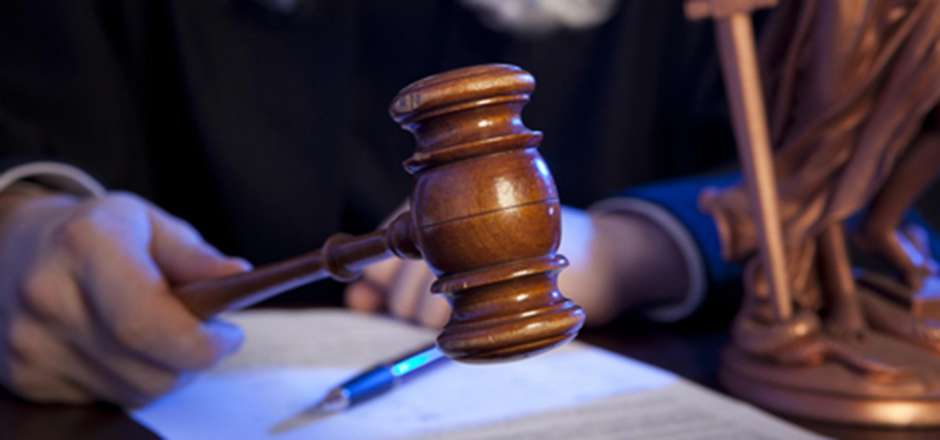 When he saw the judge was not in the courtroom, he leaned against the back wall, misjudged the distance, hit his head. He suppressed the epithets he normally uttered and forced a self-deprecating smile.
There were no windows in the courtroom. Retrofitted and exposed heating and air conditioning duct work roamed across the twenty-foot high ceiling. In one corner was the long-unused, Franklin stove Bierley's grandfather had installed while still at Fairmount College. Chandelier lights cast shadows onto the wooden floors.
Bierley knew the facts of the first case. A husband who worked out of town – on the eastern side of the state – at home on alternate weekends. He knew the defendant's wife was planning to leave him. He knew about their Sunday dinner out of town. The gunshot wounds in the back of her head. Four spent .22 casings on the ground. The recovered pistol. He also knew the unseen presence in the courtroom – the murdered woman. She had been, among other things, his grandfather's paralegal.
Bierley knew the men soon to be on the working side of the courtroom. The assistant state Attorney-General, Birch Weltz in his tailored dark gray suit – a heavy block of a man set atop two thin legs – skilled and comfortable with his authority. The County Attorney, Bill Narth, a modest man with much to be modest about – as a four-term county attorney in a small county, he was considered, in the words of a former county clerk, "a failure in his profession." The young defense attorney, Garry Mattox, in his limp polyester blazer, who had proven himself at the preliminary hearing a few weeks earlier. The newly elected High Sheriff, Dennis Hatzenbueller, Bierley's next door neighbor since the second grade. And the Honorable Paul Williams, recently appointed district court judge. All but one born in Ninnescah county, all but one attended the same grade school or law school, and all married in one of the churches within six blocks of the courthouse.
Bierley even knew the private phone number of the state Attorney General, Kyle Snell. Friends since law school, when, in the days before photo I.D., they slugged down bourbon and coke on Friday nights at the O-Club then made fools of themselves in the backrooms near Ft. Riley.
As soon as the six-foot four-inch bailiff entered, the courtroom grew quiet.
█████████
It's set in stone, Danny. It's the common law of Ninnescah county." His grandfather would pause, raise his white eyebrows as if addressing a jury, "It's not just who you know, but how long you've known 'em, and whether your great-grandfathers came here from the same country. Better still, on the same damn ship." He would look at the young boy, click his dentures, and continue. "And, Danny, it's your duty to preserve all this."
"But how, granddad?"
"Well, everyone says the world is changing, but it ain't," he continued with his rare colloquial lapse. "Human nature don't change, so you'll figure a way."
"Why?"
"Because you have to." He placed his hand on the boy's shoulder. "Protect your heritage, Danny. It's all you got. Your father sure as hell couldn't do it – and you, my boy, are the last of the line."
Bierley was raised in a house that stood as a shrine to his family's history. Maple tables with inlaid marble in the family since the seventeenth century, bedroom furniture six generations old, framed family portraits from the end of the Civil War. His life charted as though driving through a tunnel unable to veer left or right but compelled to move straight ahead.
█████████
Late one afternoon during Bierley's final year of law school his grandfather called. "Meet me at The Rowhouse Restaurant at seven."
"Yes, sir."
That evening as Bierley approached the restaurant table, he saw his grandfather hand the menu back to the waiter, then reach for one of the two double-walled scotch glasses. "I ordered for the both of us," he looked at his grandson. "I found the woman for you to marry, Danny. Her grandfather was the founder of a nine-man law firm in the capital. It'll be a good merger." He corrected himself just before he sipped his scotch. "I mean match- marriage."
"Who is it?"
"Judy McPherson. You'll like her. She's a blond. I've set-up a meeting this weekend." He sipped slowly, set the glass down, looked at the young man, "Don't worry. Your great-grandfather did the same to me. It works out."
Bierley's grandfather was the best man at the August wedding which begat not children but a silence that spawned rancor, and, over the years, gave rise to multiple and mutual assignations.
█████████
Years later, a few months before his grandfather died, Bierley and the paralegal collided. For weeks he relived the warmth of her hand on his chest, the way she didn't flinch when he reached for her waist to steady himself, then moved slightly forward. He watched her movements gliding down the office hallway. Her clothes draped differently – more finished – complete. A style distinct from the locals who dressed as though they had just thrown something on after feeding the chickens.
A week after his grandfather's funeral, he visited the paralegal's desk - just to ask about a case. Then he called her in the evening – only for an update. A few brief weekday lunches – much easier to discuss clients, led to longer lunches – she handles complicated cases, which grew into early evening drinks – just some last-minute stuff, then late evening dinners – trial coming up, and, after one night that didn't end, their first weekend in Kansas City – might as well drive together to the seminar.
Bierley relished her guidance as he traveled from his wife's claustrophobic bedroom rules into the paralegal's long evenings, frequent couplings, and casual, even welcoming, approach to infidelity. Their recurrent evenings in motels along I-70 escalated his feelings from lust to passion and into a possessiveness which, triggered by her recent coolness, a reluctance toward exclusivity, and her recurring hints about moving to Kansas City, morphed into an escalating jealousy. One afternoon, after she told him she was leaving that weekend, he found himself in a jewelry story buying a diamond ring.
That evening, Bierley telephoned her at home. No answer. He drove by her house, did not see her husband's car, circled the block, parked. In the living room he stepped around half-filled boxes. "Why are you leaving?"
She ignored his question, moved from one room to another.
"Slow down a minute."
"Can't. I told you. I'm leaving Sunday night."
He followed her into the bedroom. Suitcases opened. Clothes scattered across the bed. A .22 pistol on the opposite nightstand.
"Whose pistol?"
"My husband's."
"Where the hell did he get it?"
"He and his brother got it in Garden City."
"Registered?"
"Are you serious? Never would'a crossed his mind. Liked to use it during sex," she said and rolled her eyes.
"Loaded?"
"Never asked." She smiled. "Since you're so interested, take it with you when you leave. And you do need to leave." She maneuvered around his outstretched hand and walked to the kitchen leaving Bierley stranded.
In the kitchen, he leaned against the counter, shifted his feet, placed his right hand in his coat pocket. "I'm leaving my wife." No answer.
He added, "I bought you a ring."
"Why would you do that?" She said and walked toward the back door.
As if her question failed to answer any future inquiry, he said, "I'm asking you to marry me."
"Marriage? You're married. And I've been- I am married. Not for much longer though. And never again."
Silence.
His once besotted eyes changed into a stare that demanded answers. She remained silent, opened the back door, gestured for him to exit.
"Meet me Sunday night," he said.
"Can't. Too busy. Anyway, I'm meeting my husband over in Brookvale for dinner then. Gonna take my car, eat, say goodbye." She shook her head and added, "After that I'll listen to him whine, and drive outa here."
█████████
| | |
| --- | --- |
| ............... | Wednesday. December 1, 1982. Berdan Daily Tribune. The Ninnescah County Sheriff's Department reported finding a female body near a ditch seven miles from Berdan near Brookvale. The police report listed gunshot wounds as cause of death. A pistol was recovered. The husband has been arrested on charges of first-degree murder, kidnapping, assault and battery, possession of an illegal firearm, and interfering with a police investigation. Garry Mattox is the court-appointed attorney. The preliminary hearing is scheduled for December thirteenth. |
The county attorney, Bill Narth, approached the preliminary hearing as though its outcome were pre-ordained, and presented evidence in the scattered and incomplete manner of a second-year law student. Garry Mattox, the young defense attorney, caught Narth off guard with a robust cross examination that mitigated or excluded most of the state's evidence, and resulted in Judge Williams dismissing all charges, except one - he reduced first-degree murder to manslaughter. The trial was scheduled in two weeks. "We'll take care of it right after Christmas," said the judge.
After the preliminary hearing, Bierley, angry as hell, tromped into the limestone building his grandfather built in 1918, and stepped around melted snow puddles on the terrazzo floor of the lobby leading to the waiting room. He blew past the receptionist, past the associates' cubicles and his father's vacant office. He slowed as he approached the paralegal's empty desk and briskly smoothed his hand across its surface.
Moments later, alone in his office, he crouched in his grandfather's red leather chair, searched his case log: Real estate cases. Wills and trusts. Bankruptcies. I need something time-consuming.
Minutes later. This's it. This'll take care of it. Divorce cases with demanding clients, high fees, extended financial discovery, multiple pre-trial motions, and complicated evidentiary hearings scheduled around the time of the trial.
Bierley smiled, stood, then walked into a newly hired associate's office. "You know Garry Mattox, right?"
After a brief explanation, he told the young man, "Call Mattox. No. Go over to his office and deliver these divorce files. Just tell him- Hell, the guy's starving. Just say I was impressed by his cross-examination this morning and wanted to help him out. Make sure he knows all the fees are his. And tell him he needs to be here tomorrow so we can do the client hand-off."
Next, Bierley placed two calls. His first was to his neighbor, Sheriff Hatzenbueller.
"Sorry to bother you, Sheriff. How's the case with…" His voice trailed off. Am I going to cry? He swallowed. "….about my dad's paralegal?"
"Dan, there's a-" Hatzenbueller hesitated, tried again. "Dan, I was going to call you. Sorry, but I gotta ask. About her phone records. I'm guessing they were..."
"After my granddad's heart attack, I called to reassure her about her job and ask about some of his old cases." Bierley thought the phone would slip out of his perspiration-soaked hand. "Just a second, Sheriff." He held the receiver away from his face, wiped his hand on his pants, then exhaled every bit of breath he had held in for the past few weeks. He inhaled deeply again – just in case – and waited for the inevitable question. It didn't come.
Before his next call, Bierley grabbed his Visine, and, without looking in a mirror, plunked two drops in each burning eye, blinked, then dialed the Attorney-General's private phone line. "Kyle, this is Dan. I just got back from the preliminary hearing on the murder of my granddad's paralegal. The judge dismissed most of the charges, but reduced murder to manslaughter. Our county attorney presented such a weak case that you need to send-"
"Dan, I can't intervene. I know Narth's below average, but he is the county attorney down there, and..."
Bierley started to talk, heard his voice crack. "Kyle, just call Narth and offer some assistance. Trial prep, investigation, help with witnesses. Tell him it's a high-profile case, and it'll help his re-election. He'll be damn glad to get it."
Snell delayed his response, then said, "Well, I've got a fundraiser in your part of the state next month. How about Birch Weltz, my first assistant, coming down after that?"
"Kyle, how about I come to the fundraiser at a higher level than usual, and Weltz drives down today?"
Within three hours Weltz was on his way to Berdan.
When Weltz arrived at the Ninnescah county courthouse, he met with Narth and Judge Williams. With his authority to summon state agents and resources to assist in the investigation of other cases, Weltz rapidly ingratiated himself into the sheriff's office and smoothed his way past Narth. That evening he and Bierley talked for over three hours.
The following afternoon, Weltz walked unannounced into Mattox's cramped office – no secretary, two metal folding chairs, one neglected office plant, and a newly-minted law degree. "Garry, I think we can help each other." He eased into a metal char. "I don't want to be in Berdan, and from what I heard, you have the beginnings of a thriving practice. Plus, your client's broke and sitting in jail. No matter what the outcome, he can't afford to sit there much longer." Weltz leaned toward the desk. "Let's just take care of this low-fee, court-appointed case you got stuck with so you can start making some money."
Mattox was exhausted after a series of sixteen-hour days juggling frightened, angry divorce clients, depositions, marital motions, and interminable negotiations. He had a deposition in a couple of hours and needed additional time to prepare. Nevertheless, for over an hour, Weltz slow walked Mattox through each step, including his client's waiver of a jury trial and what needed to be said in court. "Tell your client we'll plead down to negligent homicide. Avoid a jury trial. Ask for a suspended sentence."
Weltz said he'd notify Judge Williams of the agreement so the pre-sentencing investigation could begin. "I'll meet with the judge. More likely than not, he won't make any changes. We can get this done quickly."
█████████
"All rise." The bailiff's voice quieted the courtroom.
A deputy sheriff closed the two oak doors, clasped his hands behind his back. Two uniformed jailers entered and sat in the front row behind the defendant.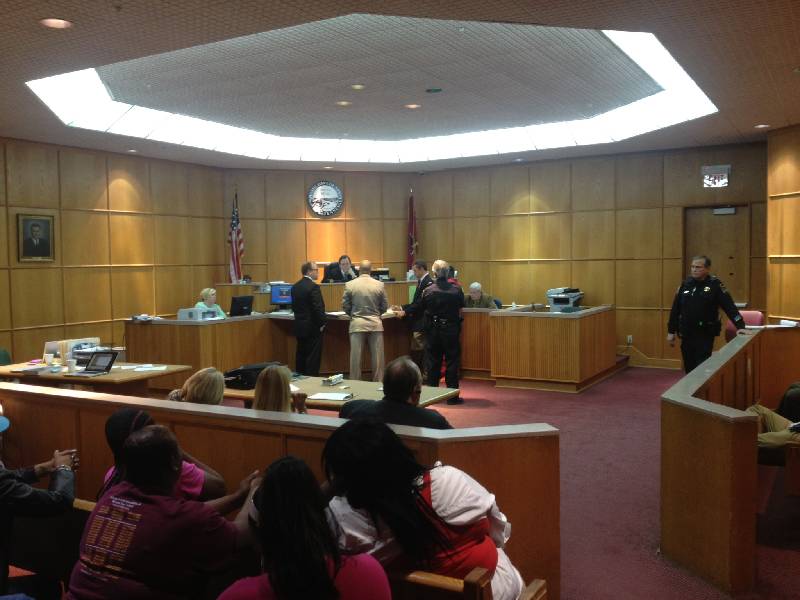 Bierley remained at the back of the courtroom. His stomach dripped acid that rose in his throat then flooded his mouth. At that point he had no options. Swallow the rancid liquid and deal with the consequences later.
Bierley watched Judge Williams stride into the courtroom. In a gentle voice, loud enough so all could hear, but not one decibel higher, he said with a smile, "It's two degrees colder than hell in here. Let's warm it up for the folks." He grinned and nodded to the bailiff who promptly adjusted the thermostat.
The judge looked at the defendant, adjusted his glasses, then called the case. "Does the defendant wish to enter a plea?"
"He does, your honor," said Mattox.
"Would the court reporter swear in the defendant?"
Moments later. "How do you plead?"
"Guilty."
"Are you pleading guilty because you are guilty, or because you were offered something of value in return for your guilty plea?" Judge Williams did not break eye contact with the defendant.
The well-coached defendant responded, "Because I am guilty."
"And you've waived your right to a jury trial?"
"I have."
The judge continued, "You've pled guilty. But tell me, what are you guilty of- of doing?"
"Of the death of my wife."
"Guilty of the death of your wife. Could you be more specific?"
"I don't understand," the defendant said and looked at Mattox.
"What actions did you perform that constitute this offense? Tell me in your own words what you did." The judge watched Mattox rise. "You may confer with your client."
Moments later the defendant spoke. "I shot my wife with a pistol."
"Did you plan to shoot her?"
"Yes."
"Did you think about shooting her before you did it?"
"Yes."
"Did anyone force you to shoot her?"
"No, sir."
The judge nodded at Mattox. "Anything else?"
"No, your honor."
"Then, if there's nothing else," the judge leaned back, glanced at his legal pad, "I accept the defendant's guilty plea. And I accept as facts the defendant's statements made under oath." The judge lowered his head slightly.
The judge looked around the courtroom. "The pre-sentencing investigation has been completed, and I am ready render judgement."
He leaned forward, reached for his legal pad, found where he left off. "Under oath, the defendant admitted to a planned, deliberate, intentional killing of his wife." He paused.
"I find the defendant guilty of first-degree murder and order him to serve a sentence of life imprisonment. He is hereby remanded to the state Department of Corrections." After Judge Williams overruled the pro forma motions, he handed the file to the court reporter, and returned to his chambers.
Bruce Weltz was walking down the courthouse stairway before the two jailers had positioned themselves on either side of the defendant, shackled his wrists to the chain around his waist, then rushed him into a holding cell.
Garry Mattox stuffed files and legal pads into his briefcase, headed out of the courtroom. Near the doorway, he heard, "Nice job, Garry."
Mattox barely turned his head. "Thanks, Dan. I have my first divorce trial later today. Gotta run." He hurried toward the stairs. "You know how it is."
Bierley knew…